NSS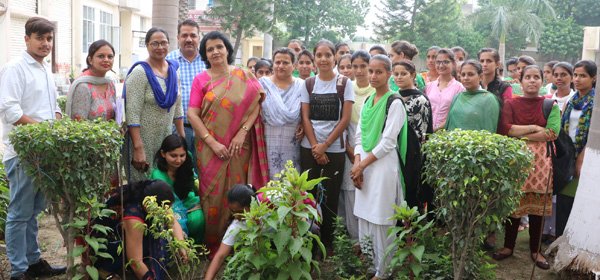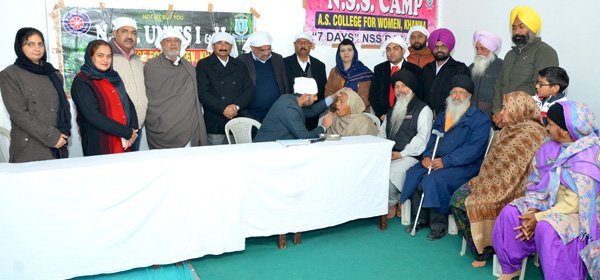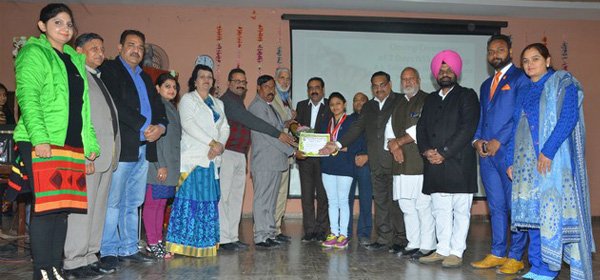 Two Units of N.S.S sre working in the college in which 200 students can become member every year.Every student of the college is expected every to be the member of above societies and N.S.S. unit for their better growth in the college.
The goal of the 'National Service Scheme' is education through community service. The objective of the NSS is to enrich the students' 1personality and to deepen the understanding of the social environment in which they live.


On behalf of NCC and NSS unit of the college 'Van Mahotsav' was celebrated in the college campus on 21.9.2010. Sh. K.D. Kanwar (A.G.M, Bank of Baroda) was the chief guest of the occasion. Dr. Kusum Narula alongwith the members of management welcomed the chief guest in a very customary way. The students of the college presented many cultural activities conveying the indispensability of 'Tree-Plantation'. Dr. Kanwar praised the efforts of the students and proved the truth of the utmost necessity of tree-plantation. In this age of materialism, Dr. Kusum Narula also told that in this modern era trees are really invaluable for us. The chief guest donated Rs 11,000 for the plantation of saplings in the college campus. Sh. Ashwani Bansal (President), Sh. Rakesh Goyal & Sh. Jatinder Devgan were also present on the occasion.



The NSS unit and Red Cross Society of our college organized a seminar with the collaboration of Rotary club, on the topic, 'Female Foeticide' on 29.11.2010. The seminar was attended by various members of Rotary Club :Sh. H.S. Ghai (President), Sh. Bakhsis Singh (Secretary), Sh. Brij Mohan Sharma (Cashier), Sh. Anil Sudan (Ex. President), Sh. Anil Sudan (Ex-President), Sh. Pankaj Ghai, Sh. R.S. Kang and Sh. Ajay Bhandari. Students ventilated themselves regarding this evil and resolved to eradicate this evil. Sh. H.S. Ghai (President Rotary Club) thanked Sh. Jatinder Devgan (Secretary Managing Committee), Sh.Ashok Sharma, Sh. Jagtar Sehgal and all other present there. Dr. Karuna Arora (Vice Principal) encouraged the student to rise above the theoretical talks and do something substantial for the betterment of society.



NSS Unit of A.S.College for Women, Khanna inaugurated 7 days NSS Camp on 21.12.2010. Dr. Karuna Arora was the chief guest on this occasion. The main motive of the 7 days camp was sanitation, Adult Education & Women Education.